We're Here To Make Your Life Easier
National product review &
Sofie
Do you have a large family and looking for a fridge that does more than just keep your food cold? Are you in the market for a new TV and want to know the difference between 4K, OLED and QLED? At National Product Review, we're here to help you!
Created by NARTA, an Integrated Retail Service Group, National Product Review was established to help consumers make a more informed purchasing decision. It features a range of product information to assist consumers on the journey from research to purchasing appliances online or in-store.
Each product page highlights a range of consumer reviews, key features and benefits of the product, informative product videos, dimensions, energy ratings and more!
National Product Review partners with leading brands to create content that highlights the features and benefits of new products so you as consumers really know how products will benefit you!
So, whether you are looking for a new induction cooktop, portable speaker or your next BBQ; National Product Review has the latest knowledge and know-how to make sure you are equipped to make the best decision.
From the living room to the outdoors, our
buying guides
will give you insights and tips on how best to assess which solution is right for you. And if you're looking for inspiration, our
lifestyle page
, which features a curation of recipes, how-to's, home design and decorating ideas will help inspire you to get the most out of your new products.
And once you have reached your decision on the product that is right for you, simply click "buy online now" or "find in-store now" on the product page. Alternatively, use our store locator to find a range of retailers that are closest and most convenient to you.
When you see the National Product Review logo rest assured that we've done the hard work for you feel secure knowing that you are making a trusted and informed decision on the solutions that are best suited to you and your lifestyle.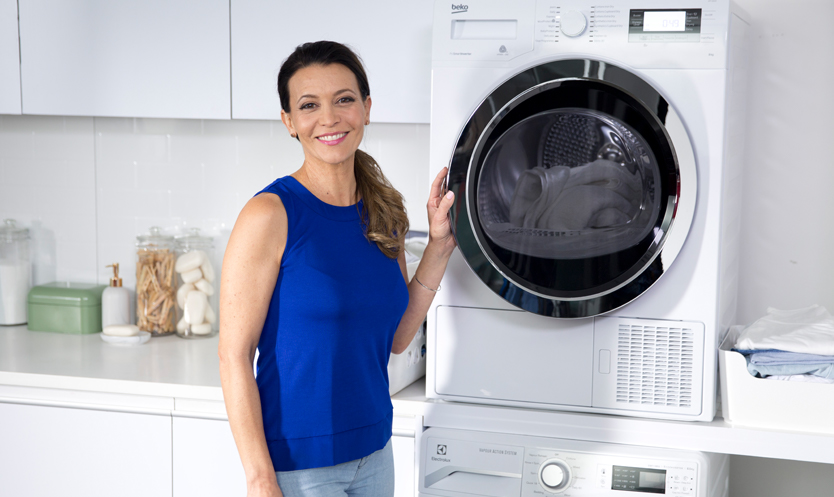 About Sofie
Sofie Formica is a mother of three and an Australian TV personality who has been providing audiences with lifestyle and technology information for more than 20 years. For years she's faced the challenges of working and running a home, and now through National Product Review, she can share her experiences and product solutions with the ultimate goal of making your life easier.
Understanding product technologies and how they can enhance your lifestyle is sometimes a challenge. Sofie is here to walk you through these technologies, innovations and the newest design solutions on the market, so you're comfortable in deciding which products will suit you best.
Wondering why there are no pricing details?
As you look around the website learning about the enormous range of incredible product options offered by your favourite brands, you may notice that no prices are displayed.
This is because National Product Review is an educational and solutions based website designed to help you quickly and easily select the best products to enhance your lifestyle most.
Having said that, finding the prices for your ideal products is super-easy. Simply click 'Visit Online Store' under the logo of your preferred retailer to purchase the products directly or click 'Find a Store Nearby' to contact or visit a store near you.
No matter what type of product you're looking for, we'll guide you to the right model without the added pressure of being "sold" on a particular product or brand.
With National Product Review on your side, you can be confident of making the best decision, every time.
Find where your product is stocked at the following retailers