They say that a chef is only as good as his or her tools… Lucky for us, because whipping up a delicious meal or tasty beverage in the kitchen is made easy with the abundance of handy small appliances on the market. Whether it's the perfect cup of aromatic coffee made from freshly ground Arabica beans or a scrumptious melted cheese toasty, we've got the low down on all the products you need, so you can indulge, in the comfort of your own home. Once you've made up your mind on the best kitchen companion for you, have a look at our small appliance product reviews so you can start whipping up quick and delicious meals in no time.
CHOOSE A TYPE OF SMALL APPLIANCE
CHOOSE A TYPE OF SMALL APPLIANCE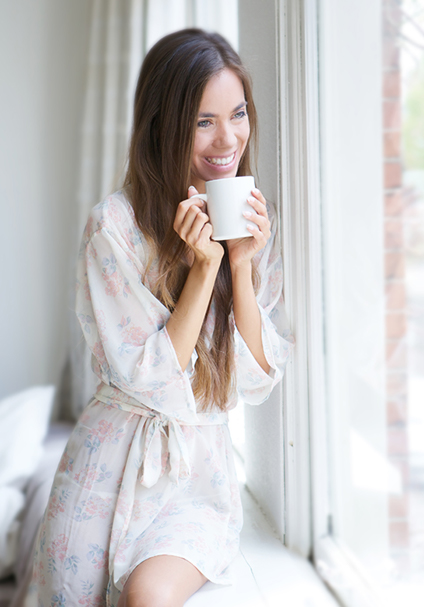 Fancy a freshly brewed coffee? The coffee machine that suits you will depend on a number things. Firstly, there are a few things to consider when choosing the machine that will suit you…
Where will you put your machine? How much space do you have?
How often and when do you drink coffee?
Do you have any specifications like the size of cups you have?
How much do you want to spend on your coffee machine?
Now let's take look at the kind of coffee drinker you are…
Eddie Espresso
You like to have total control over every aspect of your coffee. You experiment with beans, adjust the temperature and coffee strength and have even been known to create an artwork with your perfectly frothed milk.
Armchair Aficionado
You know a good cup of coffee when you drink one, but if you had to start adjusting knobs and levers to get one you may as well pop down to the local café. You like your choice of beans, to choose between a latte or cappuccino and pressing a button for barista-worthy coffee is what you love.
Busy Barista
You make a lot of coffee. Whether it's for you, family or visitors you often find yourself whipping up multiple brews at a time. Flavour and frothed milk is important to you, but your machine needs to be easy to use while you concentrate on your conversation.
Refined Robusta
Flavour is important to you, as is variety, but simple no mess coffee making is how you like to brew. It's either coffee for one or two in your home and the most important part is the drinking not the labour.
You're either a pod-er or a bean-er… but if you're unsure, here are some benefits to help you decide…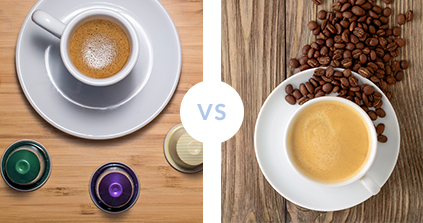 Pods/capsules
Benefits
Fresh for up to nine months
Wide choice of flavours
No mess option
Type of Drinker
Refined Robusta
Armchair Afficionado
Beans/Freshly ground beans
Benefits
Flexibility to create your perfect brew
The bean retains flavour for longer
Environmentally friendly waste that can be used in the garden
Type of Drinker
Busy Barista
Armchair Afficionado
Eddie Espresso
Whether you're an Armchair Aficionado or a Busy Barista, you'll find a product that suits you in our handy coffee machine product reviews .
Now it's time to look at the types of machines available on the market…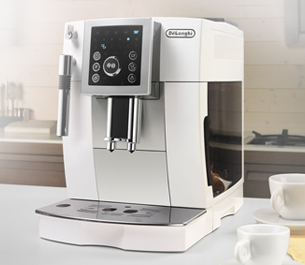 Fully Automatic
Who: Armchair Aficionado, Busy Barista
All you need to do is add beans and milk and at the press of a button this machine will do the work for you by freshly grinding the beans and frothing the milk; producing a perfect brew every time.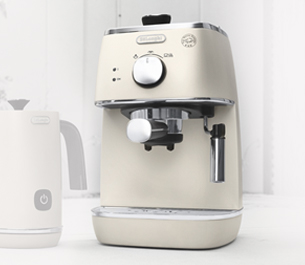 Pump Machine
Who: Eddie Espresso, Busy Barista
These are fully manual machines and use a pump to push hot water through the ground beans of your choice. They give you the flexibility to have total control over your coffee experience with the ability to adjust things such as temperature, coffee strength and milk texture. You will need to factor in a bean grinder and milk jug to your budget (see below for more detail on accessories).

Quick Tip – make sure you select the coffee brewing option as soon as you put the tamper in, otherwise you will burn the coffee and the flavour will be bitter.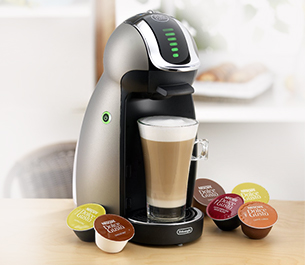 Pod Machine
Who: Refined Robusta, Armchair Aficionado
These machines use capsules or pods with ground coffee inside them. They are very fast and easy to use. Some brands have quite extensive options of types of coffee and flavours. They need very little maintenance.

Quick Tip – Whatever your machine, make sure you run hot water without pod or ground coffee between cups. This ensures granules are washed away and don't impact the flavour of the next cup.
Added accessories that will make your life easier
Grinder
If you like to use whole beans and your machine doesn't grind them for you, then you will need a grinder. They are small appliances that use a blade to finely grind the beans.
Milk Frother
Whilst some machines incorporate a milk steamer, some don't. Adding frothed milk can bring a nice espresso up to a café quality cappuccino.
Milk Jug
The jug you froth your milk in will impact the texture of milk you can produce. Look for stainless steel jugs with just enough height to fit the steam wand.
Portafilter
This is the device that holds the coffee in your automatic or pump machine. They come with your machine when you purchase.
Tamper
This is the tool you need to compress the grounds into the portafilter to ensure water runs freely and evenly through the ground coffee beans.
Cleaning equipment
The manufacturer of your machine will recommend the optimum equipment for maintenance, including descaling chemicals and scrubbing brushes.

Quick Tip – Make sure you follow the instructions for cleaning and maintaining your machine so you can enjoy beautifully brewed coffees for years to come.
Controlling what nutrients go into your body or mixing up the perfect batter is easy when you have the right tools and with
the clever blenders and mixers on the market you'll be whipping up smoothies, cakes, juices, sauces and even soups in no time with little fuss and no mess.
What: Juices, smoothies, soups, crushed ice, sauces and pastes.
Blending is very useful in various types of food preparation, from pureeing soups to crushing ice for cocktails,
having the blender that fits your lifestyle will make your time in the kitchen even easier.
There are some things you should consider when looking for a blender…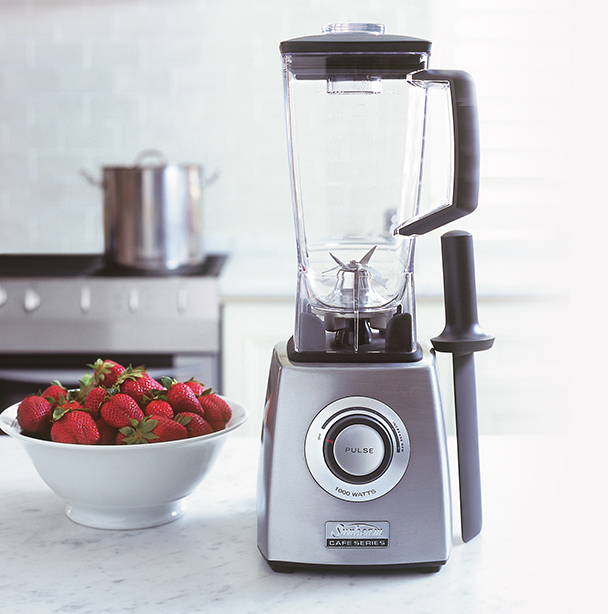 Capacity
How much do you blend? Look at the jug capacities to work out if they will suit your cooking style.
Materials
What do you blend? If you're using ingredients that are prone to staining, like carrots or turmeric, you may wish to consider a glass jug.
Functions and controls
Some blenders have easy to use touchpad controls with settings for chopping, stirring, purifying and other tasks, look out for these functionalities as it will save you time in the kitchen.
Speed it up
You should have at least three speed settings on your blender. Some feature pre-programmed functions and a gradual speed increase to reduce splash back.
CHOOSE A TYPE OF BLENDER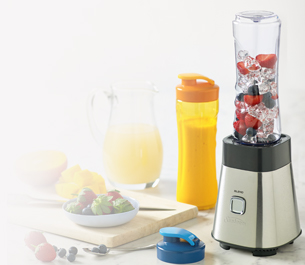 Single-serve Blender
If you're into making nutritious smoothies or juices take a look at the single-serve blenders on the market. They are super handy to whip up a quick and healthy drink and easy to clean.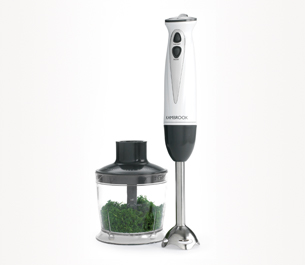 Stick Blender
They are handy tools to have in the kitchen. They take up minimal space and can achieve many tasks quickly, with minimal clean up. Soups, mashed potato, whipped cream, milkshakes and plenty more. Some models come with a number of accessories such as a whisk, small blender for herbs and sauces, larger container for liquids and even containers to knead dough.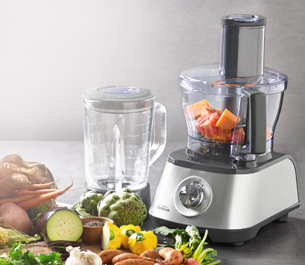 High powered Blender
Blenders with higher power are useful for things that need a little more grunt; like milling flower, crushing ice and making nut butters. They also tend to have a higher capacity jug.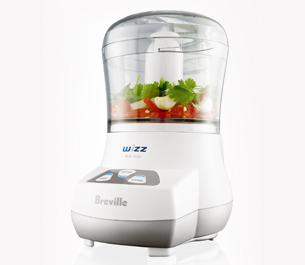 Budget Blender
Blenders with a plastic jug are generally on the lower scale of the price range and could suit you well if budget is a concern or you don't use your blender often.

Safety Tip – When blending, make sure you secure the lid and never blend hot ingredients. Wait for them to cool first.
Mixers are the perfect companion for bakers and dessert makers. From mixing cake batter, kneading pizza and even pasta making there is a mixer to suit the kind of cook you are.
When you've made up your mind about the most suitable mixer for you, have a look at our latest product reviews here.
Firstly, have a think about the type of cook you are and what your kitchen set-up is to help choose the mixer that suits you best…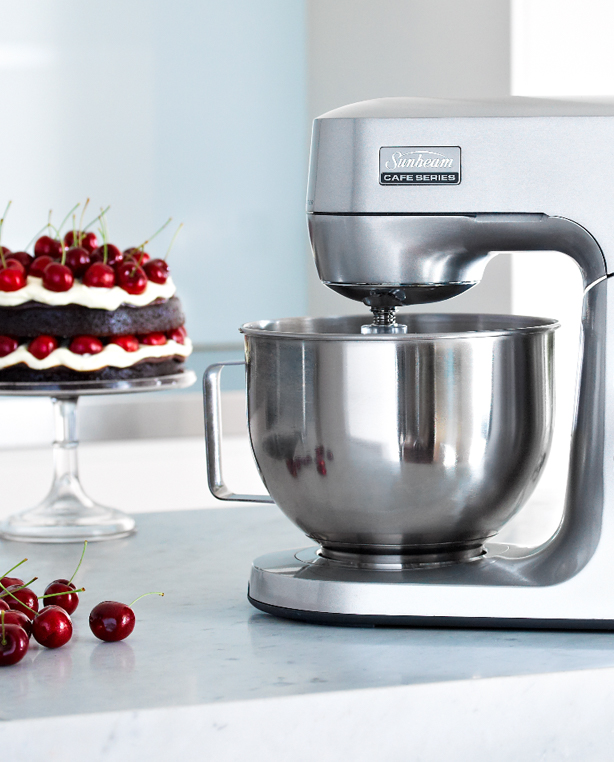 Avid or part time chef
How do you cook? Do you like to make endless deserts or do you make the cakes every now and then?
Power
The higher the wattage (W) of the motor the more powerful the mixer will be. Essentially you should get the highest watts you can afford.
Controlled speed
Being able to adjust the speed settings on your mixer gives you more control over what you're mixing. Some things need to be mixed at high-speed, like egg whites, whereas bread dough requires slower and smother mixing.
Capacity
Bench mixer bowls hold between 1.5L to 7L, but 5L will suit most cooks. Some come with multiple bowls which would suit a busy chef.
Match your décor
There are many models available with stylish designs that you can use to match the décor of your kitchen. Some manufacturers use the design across a number of large and small appliances, so you can match your oven, mixer, toaster and kettle to make for a super chic look.
Easy cleaning
Consider getting a mixer with removable blades for easy cleaning. One with dishwasher safe parts also helps with cleaning
Attachments
Many mixers feature added attachments that can help expand your repertoire of recipes such as dough hooks for kneading bread or pasta rollers for flattening and cutting pasta.
You have a choice between two types of mixers: single or twin tool attachments. Here is a table to give you an understanding who they are best suited for:
Single tool attachments
For: The serious and regular cook
Can handle heavier loads
Knead dough
Twin tool attachments
For: The part-time cook
Whisk and mix well
Less expensive

A food processor is like having a sous chef in the kitchen to handle all the grunt work – slicing, dicing, chopping, mashing – leaving you to focus on the creative side of cooking.
To make your purchasing decision easier, take a look at our range of food processor product reviews here. also include a blender giving you one tool that can save you lots of time.
Here are some things to think about if you're considering a food processor…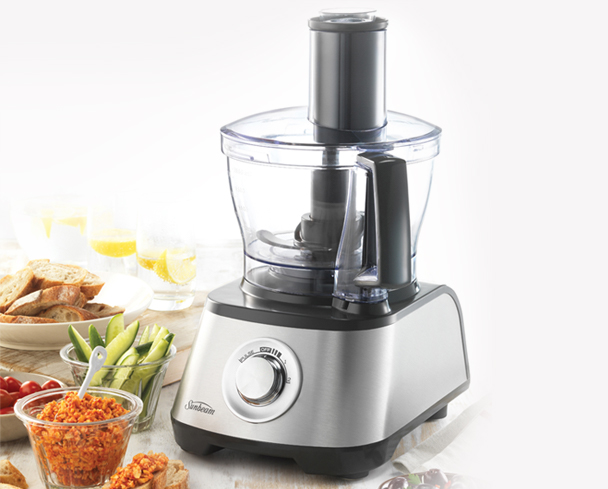 Accessorise your way
You'll find all sorts of options of accessories so choose the model that includes the attachments that suit your cooking. From chipping blades for chips to a juicer and reversible blades there are accessories to suit any processing task in the kitchen.
Accessories Storage
Keep an eye out for processors that are able to store all the attachments for easy access and a tidy kitchen.
Capacity
The size of the bowl you need depends on what you're going to be processing. A small bowl is great for pastes and sauces, where a larger bowl would suit soups or dips.
There are many very clever small appliances that can help you not only save time in the kitchen, but help you make delicious meals more easily. From slow cookers, which can cook for you while you're at work, to spiralizers for the perfect vegetable spaghetti, you'll be producing fabulous tasting food in less time.
Perhaps a healthy cooking option is your focus, so a steamer or dehydrator might be something to consider. Or having just refreshed or renovated your kitchen you might be after appliances that suit your new décor and a stylish new toaster and kettle would be the perfect compliment.
Whatever your cooking task, you're bound to find a small appliance that will help you get the job done, so take a look at our product reviews for more details.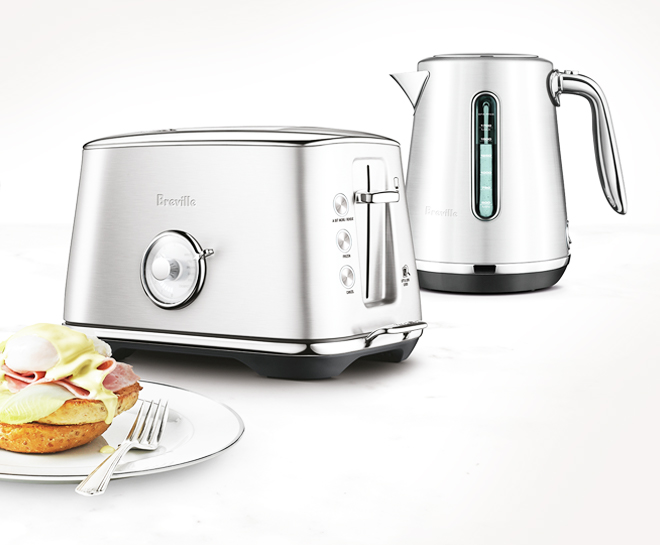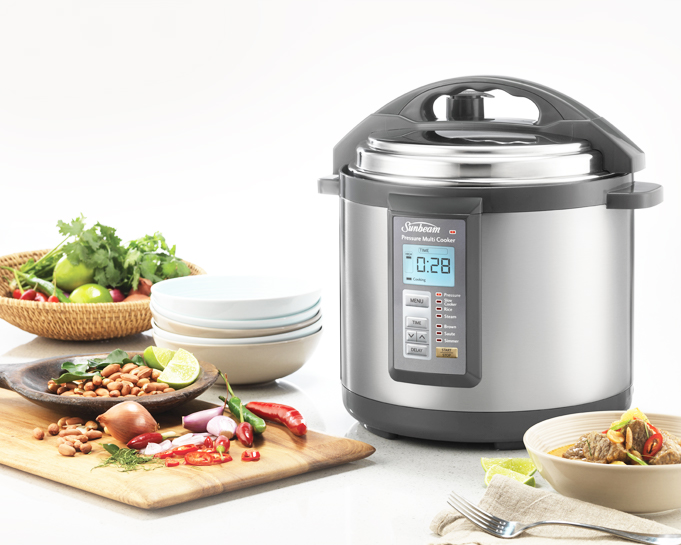 Find where your product is stocked at the following retailers