Cooking on the BBQ is a way of life for many of us. It's where we share meals and memorable moments with family and friends and our mouths water at the crisp smoky smells drifting around us. We each have our own traits when it comes to the perfect way to BBQ and thankfully there are enough options on the market to meet everyone's fancy.
To make it easier to choose, have a think about how you like to BBQ…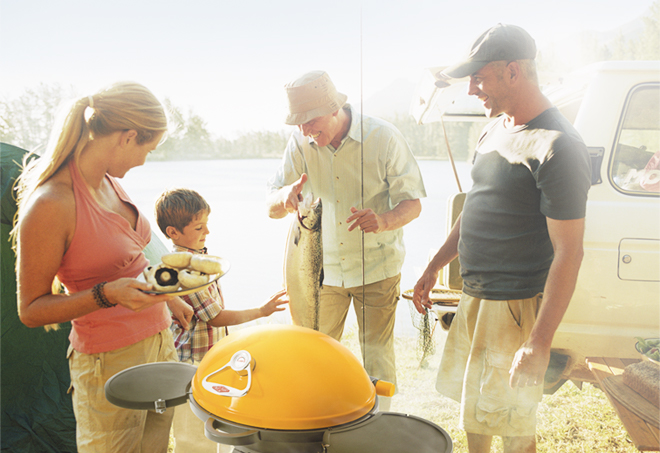 Where do you BBQ?
Do you have a dedicated space for your BBQ or do you like to move it around? How much space do you have? Is it covered or open to the elements? Do you want to have a built-in and where would you put it? When considering where you will place it, think about all weather conditions – a spot in the open air might be great on a sunny day, but perhaps not so great in the rain.
How do you cook?
Do you like using the grill or a hot plate… or perhaps a bit of both? Getting the mix right is essential. Generally, you'll find you get half-half in most models, but with a larger BBQ you have greater flexibility.
How many do you cook for?
This will help determine the size of BBQ you need. If you cook for many, then you might want to consider a gas BBQ with many burners that you can use as required. Here is a rough guide of how many burners you'll need if you're considering a gas BBQ:
Built-in or Freestanding?
Built-in BBQ's are mounted into cabinetry in a similar way a cooktop is installed into a kitchen. They're considered as a versatile way to feature a BBQ, allowing you to add accessories like side burners and underbench refrigeration.
Freestanding BBQ's are essentially frame finish BBQ's that are installed onto a trolley, and offer end users the freedom and flexibility of moving the BBQ around while not losing any of the performance quality a built-in BBQ offers. These are a great option if you don't have room for outdoor cabinetry.

Quick Tip – it's important to work out which type of BBQ you want before building cabinetry to suit.
Frequent Vs part-timer
If you like to BBQ often then you should consider having easy access and close to your kitchen. For those who BBQ infrequently, is there a convenient place you can store it when it's not in use?
Must haves
Some items are must haves on a BBQ, so have a think about what yours are… press button ignition or battery powered, side trays for resting food and utensils, temperature gauge, heating racks, easily removable fat tray and storage.
Looking good
With the continued popularity of outdoor rooms, how your BBQ looks is an important factor in design. Think about the finishes you want to suit your style. BBQs come in painted surfaces, vitreous enamel and stainless steel. Enamel is the most durable and with the right care and the use of a cover it will look like new for years to come.
Maintenance
Like most things, if you look after your BBQ it will last longer. Use a BBQ cover to protect it from the elements and clean after each use, by brushing off food residue and turning the burners to high for five minutes to burn off grease. You can purchase BBQ cleaning materials from most supermarkets for any stubborn stains.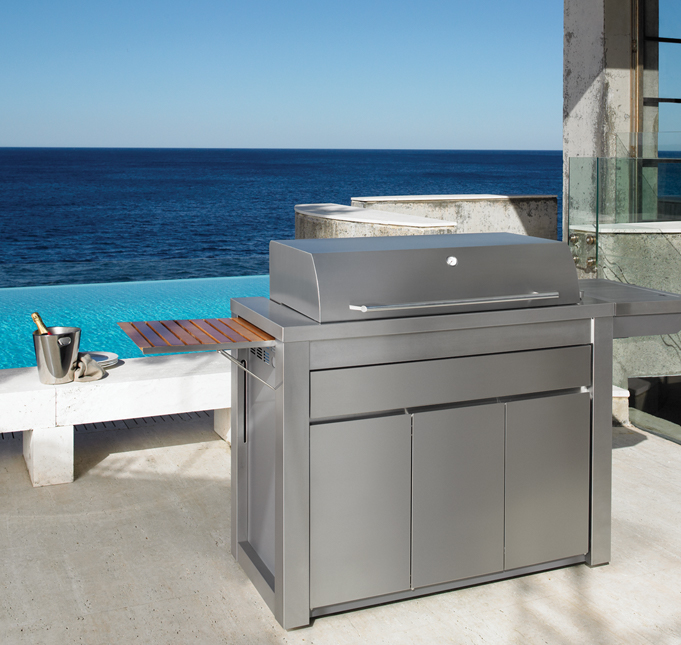 Quick Tip – If you live in a coastal area look for cast iron hotplates as they are rust resistant and durable, plus they're easier to clean.
Are you a charcoal lover or a gas flamer? Do you like to slowly smoke your dish or is an electric rotisserie more your style?
If you like to use gas, do you have access to pipped natural gas or will you use bottles? If you're not sure, see below for a quick guide on each of the fuels.

Charcoal/heat beads
Smoky flavoured, moist food
Flexibility of placement
LPG/Natural Gas
Fast heating with instant heat control
Flexibility of placement unless built-in or connected to gas pipe.
Electric
Convenient quick heating
Limited to placement near an electricity outlet

Safety Tip – If you live in an apartment or you are renting, make sure you are allowed to use a gas BBQ. Gas BBQs must always be used in well ventilated areas.
Now that you know what kind of BBQ chef you are, it's time to look at the types available; and when you're ready
to look at the ranges available on the market, have a look at our BBQ product reviews here.