Beko 8kg Sensor Controlled Hybrid Heat Pump Dryer
BDP83HW
.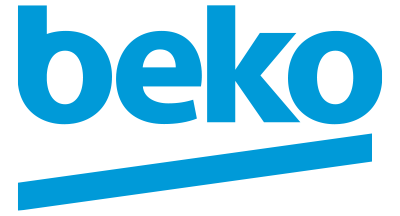 "This Sensor Controlled Hybrid Dryer from Beko offers an 8kg capacity and an 8 Star Energy Efficiency rating making your time in the laundry easier and more energy efficient! Merging between Heat Pump and Condenser drying, this Hybrid dryer is the ultimate solution for hassle-free laundry. With unique features such as the WoolMark® Apparel Care, Baby Protect Program and the RapiDry Function, this Beko dryer will have you covered in every situation!" – Sofie Formica
THE
Features & Benefits
This 8kg Hybrid Dryer from Beko has an 8 Star Energy rating thanks to the intuitive ProSmart™ Inverter Motor which has been engineered to prolong the life of your machine, whilst saving you energy at the same time. This motor runs with high efficiency, high durability, and low noise levels. It achieves this by the variable motor speed that sets the appropriate drum rotation to suit your clothes and their drying needs. It also allows your clothes to move easily and quietly in the drum, so you can easily run your dryer in off peak times, such as at night!
This dryer also features WoolMark® Apparel Care, meaning that your delicate woollens will be taken care of when drying! Say goodbye to hand washing and pricey dry cleaning bills! A total of 16 drying programs gives you the versatility to cover every kind of fabric and scenario. Plus with Beko's EcoGentle™ Technology you can dry your clothes without draining the colours, or your bank account!
The Auto Anti-Crease function will save you time ironing by removing unwanted creases from your clothes and if you've got a small family the Baby Protect Program enables you to dry your little one's clothes without being exposed to dust and germs! If you need something dried in a hurry simply select the RapiDry function and your clothes will be dried in 23 minutes!
Find Beko BDP83HW Near Me
Not all products displayed in all stores. Please check your local store